Fifth Sunday in Ordinary Time, Year A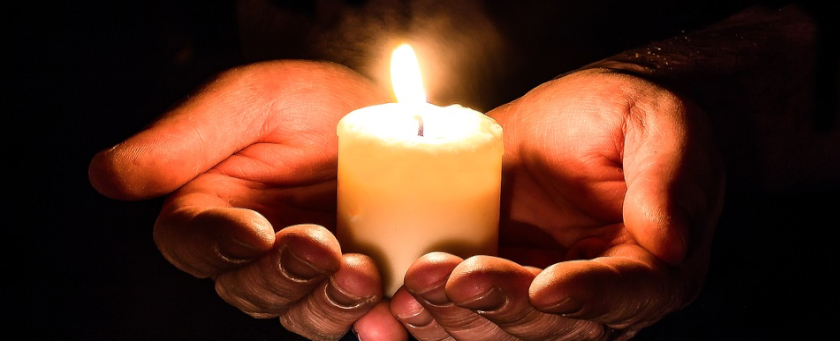 Readings:
Is. 58:7-10; Ps. 112; 1 Cor. 2:1-5; Mt. 5:13-16

(Audio recorded live, 5 February 2023)
Today, we hear of the importance of putting our faith into action. The prophet Isaiah says, "Share your bread with the hungry, shelter the oppressed and the homeless; clothe the naked when you see them, and do not turn your back on your own." The prophet goes on to describe how doing so is to shine a light in the darkness. He says, "Then your light shall break forth like the dawn…." The psalmist echoes this, saying, "The just man is a light in the darkness to the upright." St. Paul says, "I came to you…not with persuasive words of wisdom, but with a demonstration of Spirit and power…." What else is that demonstration of Spirit and power than a light of revelation to those in darkness? And of course, Jesus says, "You are the light of the world…your light must shine before others, that they may see your good deeds and glorify your heavenly Father."
I had a conversation with someone this week who was a little troubled about giving glory to God. The trouble was the idea of cooperation with God's grace. In other words, our good deeds are not merely a manifestation of our own will, but rather, the will of the Father working through us. Sometimes we may grapple with the idea that we are responsible for our own success, but this viewpoint is rather limited. Have we forgotten that we did not self-create, that our life is not an accident, that God has given us life and purpose? We do well, then, not to measure our life by worldly standards of riches or status, but rather by Godly standards. This is what Jesus is trying to impress upon his disciples.
Last week, we heard the teaching of the Beatitudes, which are both practical and spiritual dispositions for Christian living. We are called to embody these Beatitudes one way or another. Sometimes we embody certain Beatitudes by way of the family we are born into, sometimes we embody certain Beatitudes by way of some plight, sometimes we embody certain Beatitudes by way of God's grace. For instance, one who is born into a poor family learns the value of being meek; one whose parents teach them humility learn the value of being poor in spirit; one who is gifted in sports or some other aptitude learns the value of having a gifted talent. We might say in every case it is God's grace, even the more difficult plights, because we tend to grow more from challenges rather than freebees. Nevertheless, it is the active and conscious effort to live the Beatitudes that Jesus is impressing upon his disciples.
It is within the context of the Beatitudes that Jesus tells his disciples they are the salt of the earth and the light of the world. These two analogies are very practical in the sense that salt is about preservation and light is about seeing. In other words, we are to preserve what Jesus teaches so that we can carry it out and be light to all the world. We are not to hide the fact that we are Christian, nor are we to cover up the good that we do. Rather, we savor what Jesus teaches, like salt, which adds to the flavor of our food, and we let our good deeds shine like a light in the darkness so that we may give glory to God.
So what about us? Have we been preserving the teachings of Jesus in our heart? Do our good deeds shine before others and give glory to God? Perhaps we might reflect on this throughout the week. If we find that we have been paying more attention to ourselves than others, perhaps we can start to think of ways in which we can be more present to others, especially those in need. Lent is around the corner and presents a good opportunity for us to do good deeds for others. This can start with our family, then our friends, then those in the workplace, and in the greater community.
We are the salt of the earth and the light of the world. So, may our light shine before others and give glory to our heavenly Father. And may the communion we share unite us in the love of Christ, whose teaching continues to be our light in a darkened world.
---