Fourth Sunday in Ordinary Time, Year C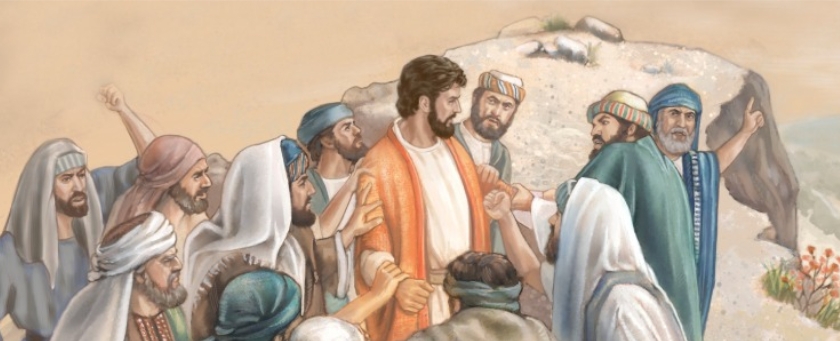 Readings:
Jer. 1:4-5, 17-19; Ps. 71; 1 Cor. 12:31-13:13; Lk. 4:21-30

(Audio recorded live, 30 January 2022)
Our readings today are a reminder that God has a plan for each and every one of us. To the prophet Jeremiah, the Lord says, "Before I formed you in the womb I knew you, before you were born I dedicated you, a prophet to the nations I appointed you." In other words, God has given Jeremiah a specific role in the Divine Economy. Jeremiah is to be a prophet to the nations, a messenger of God for the world. St. Paul speaks of the disposition one needs to carry out God's plan: Love. He says, "If there are prophecies, they will be brought to nothing; if tongues, they will cease; if knowledge, it will be brought to nothing," that is, without love. If we do anything without love, we gain nothing, and neither do those around us.
That brings us to our gospel passage. The people of Nazareth are starting to question Jesus' role as a prophet. They remember he is the son of the carpenter and take offense at him. Typically if one is from a family of wood workers, people do not expect you to be anything else, but Jesus is performing mighty deeds in other towns. Instead, their impression of him has been clouded. The love they had in their heart as Jesus was proclaiming the fulfillment of a year acceptable to the Lord suddenly turns to anger.
The trouble with first impressions is they often last a lifetime. But, how often have we shifted gears in our own lives? How often have we transitioned from one job to another, or from one role to another? Sometimes we are met with this kind of backlash, too. But, Jesus responds to this backlash by citing two examples in the Scriptures of other prophets who were rejected by their own people and yet sent to foreign territories to perform mighty deeds, Elijah and Elisha. Their rejection did not prevent God from working through them, nor shall it be for Jesus. So, as the people seek to throw Jesus over the hill, he passes through their midst and went away. Truly, no prophet is accepted in is own native place.
God has a plan for each and every one of us. For Jeremiah, to be a prophet to the nations; for St. Paul, to be the apostle to the Gentiles; for Jesus, to proclaim the good news of liberty to captives and freedom from sin. All three were met with opposition and ridicule. All three endured torture and death. Yet, all three remained faithful to the will of God. But, above all, they carried out God's will with love.
So, as we reflect on this message today, we might ask ourselves: What is God's plan for my life? Am I willing to accept ridicule from others for carrying out that plan? Will I respond to them with love? If it has been a while since we reflected on this, may the communion we share today be the spark of inspiration to keep us rooted in the love of God, who so loved the world he gave his only begotten Son for each of us.
---